Innovation at Cancer Research in UK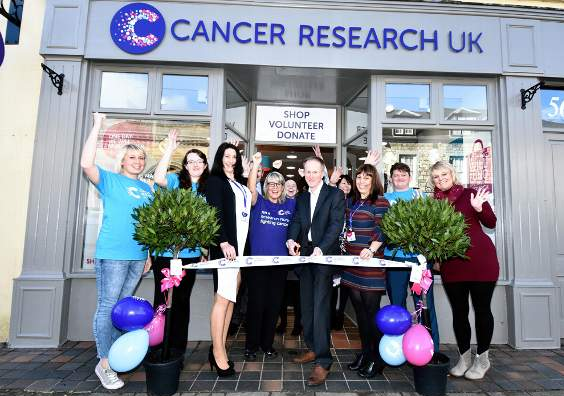 Every year millions of pounds are spent by Cancer Research UK (CRUK) to support cancer research in the UK and worldwide, to benefit the public and cancer patients.
CRUK depends on the creativity and innovation of their research community, as well as encouraging novel thinking for how to tackle challenges caused by cancer. CRUK depends on the creativity and innovation of their research community, as well as encouraging novel thinking for how to tackle challenges caused by cancer.
Innovative research
The CRUK Population Research Innovation Workshops are aimed at identifying new ways to prevent cancer and diagnose the disease earlier. These workshops bring together twenty-five participants from a range of different disciplines to explore cancer challenges in population research, build new collaborations and encourage participants to to develop a unique pitch for a research project that's potentially funded on the spot.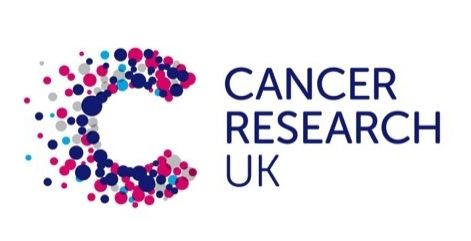 Through a series of structured activities, participants work in teams to explore challenges and generating research ideas. On the final day, teams pitch their ideas to a panel that includes experts in the field and people affected by cancer. Funding recommendations are made at the time, with successful project teams receiving up to £20,000 each to support subsequent pilot and feasibility studies over twelve months, hopefully leading to larger-scale applications for further funding from CRUK or other organisations.
In the five workshops that have run, twenty-nine projects have been funded. The ideas generated include an app that captures positive emotions to help motivate people to continue with physical activity and #innerselfie, a virtual reality project aimed at helping children understand their future risk of cancer and adopt healthy habits that will last a lifetime. Successful data collection, conference presentations, and publication submissions in the pipeline are not the only results. Workshops have created new collaborations and encourage early career researchers to apply for fellowships in the field.
Pioneer Awards
CRUK's Pioneer Awards fund high-risk, high-reward ideas from researchers in any field and at any stage of their career. The panel are more interested in the potential of the idea rather than having evidence that the idea will work. Being so high risk, CRUK expect 9 out of 10 projects to fail.
Funding of up to £200,000 is offered over two years. The initial application is brief and submitted from all fields. Applications are anonymised and a pitch is made in front of a panel. Proposals are considered three times a year and funding is released as soon as four months from the date of the initial application.
After two rounds of funding, the committee has funded eight projects worth a total of £1.3 million, Projects include the use of artificial intelligence to help surgical decision-making to exploring whether a drink containing oxygen micro-bubbles can improve efficacy of treatments.
Virtual Lab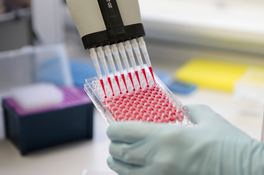 CRUK know that experiencing science first hand is incredibly motivating for their supporters, so they have created a virtual lab tour using cutting-edge smartphone virtual reality headsets. Moving seamlessly from basic biology to clinical trials at the CRUK Manchester Institute, virtual visitors can navigate through four different labs, looking at the lab from every angle and even peering at cells down a microscope. Every user has a complete 360-degree view of their surroundings. The next stage is to make this a mobile app which will allow anyone, anywhere to experience life in the lab, revealing cutting-edge science to even more people.